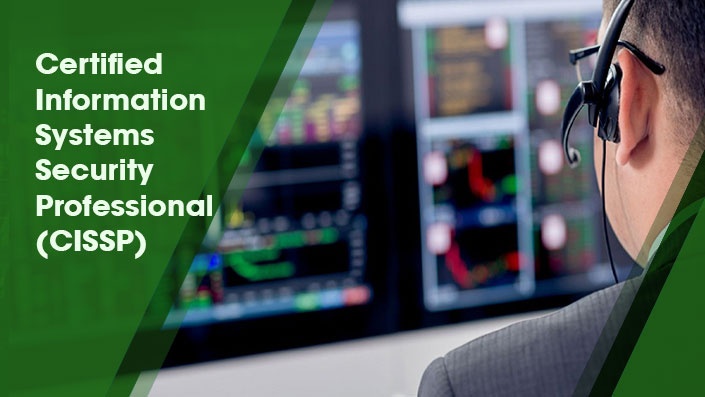 Certified Information Systems Security Professional (CISSP)
The CISSP Certified Information Systems Security Professional Certification certification training package covers topics such as Access Control Systems, Cryptography, and Security Management Practices, teaching students the eight domains of information system security knowledge.
The new eight domains are:

Security and Risk Management
Asset Security
Security Engineering
Communications and Network Security
Identity and Access Management
Security Assessment and Testing
Security Operations
Software Development Security
The CISSP Certification is administered by the International Information Systems Security Certification Consortium or (ISC)². (ISC)² promotes the CISSP exam as an aid to evaluating personnel performing information security functions. Candidates for this exam are typically network security professionals and system administrators with at least four years of direct work experience in two or more of the ten test domains. As the first ANSI ISO accredited credential in the field of information security, the Certified Information Systems Security Professional (CISSP) certification provides information security professionals with not only an objective measure of competence, but a globally recognized standard of achievement.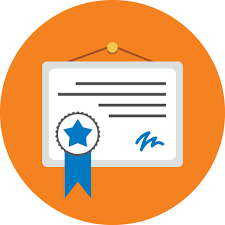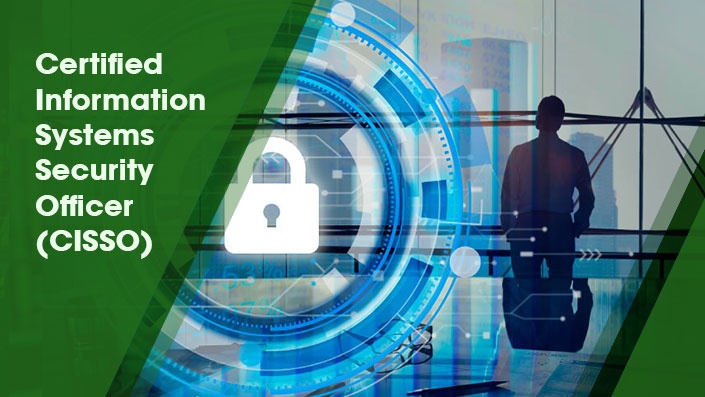 Certified Information Systems Security Officer (CISSO)
Upon completion, CISSO*Certified Information Systems Security Officer students will not only be able to establish industry acceptable Cyber Security & IS management standards with current best practices but also be prepared to competently take the CISSO exam.
The Certified Information Systems Security Officer certification training was a direct initiative of the DND – Department of National Defence of Canada in cooperation with the DOD – Department of Defense of the United States; defined in the dual initiative titled CANUS CDISM MOU - ID#: 1974100118.
In the CANUS CDISM MOU, it stated the following: I. The CDRSN National Information System Security Officer (ISSO) is the focal point for all security issues pertaining to this network. II. The Director Information Management Security (DIMSECUR) is the DND authority for security assessment of the CDRSN, including the approval of Interim Authority to Process (IAP) and Authority to Communicate. With these initiatives in mind, Mile2 created the Certified ISSO. The CISSO addresses the broad range of industry best practices, knowledge and skills expected of a security manager/officer. The candidate will learn in-depth theory pertaining to the practical implementation of core security concepts, practices, monitoring and compliance in the full panorama of IS management.
Through the use of a risk-based approach, the CISSO is able to implement and maintain cost-effective security controls that are closely aligned with both business and industry standards. Whether you're responsible for the management of a Cyber Security team, a Security Officer, an IT auditor or a Business Analyst, the C)ISSO certification course is an ideal way to increase your knowledge, expertise, and skill.
Exam Information
The Certified Information Systems Security Officer exam is taken online through Mile2's Assessment and Certification System ("MACS"), which is accessible on your mile2.com account. The exam will take 2 hours and consist of 100 multiple choice questions. The cost is $400 USD and must be purchased from Mile2.com.
Mile2 is:

ACCREDITED by the NSA CNSS 4011-4016
MAPPED to NIST / Homeland Security NICCS's Cyber Security Workforce Framework
APPROVED on the FBI Cyber Security Certification Requirement list (Tier 1-3)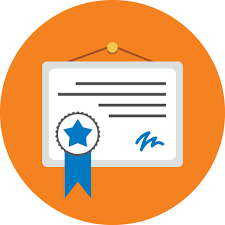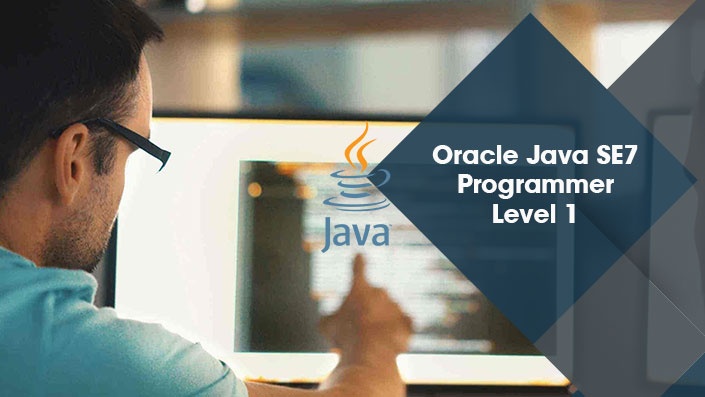 Oracle Java SE7 Programmer Level 1 Certification
Java is the number one development platform in the world, running on 97% of desktops. So it's no surprise that Java programmers are some of the most sought after by employers. A java certification course adds bonafide credentials to any resume, and is a sure fire way to strengthen your skills and employment prospects.
Everything you need for Java Certification
Over 62 lectures and 2.5 hours of content
Solve programming problems using decision constructs, loop constructs, data types, classes, objects and inheritance
- Learn all the necessary content to pass Oracle's Java Programmer Level 1 Exam
- Follow the exact curriculum used by Oracle to prepare developers for the exam
- Gain proficiency at Java from beginner to intermediate levels
- Tackle real world problems both for practice and entry-level employment
- Get Java Certified Now
This course is specially designed for beginning or intermediate Java programmers, particularly those wishing to pass the Java Programmer Level 1 Certification exam. You'll follow the same curriculum used by Oracle, the biggest computer technology corporation in the world, by working on a different practice file for each section. You will be a coding example with a specific problem to solve, with a separate file revealing the solution. The practice files will not only help you understand the material, but will give you first-hand problem solving experience too.
You will begin with a brief introduction to the very basics of Java, before moving on to implement simple concepts like variables, data types, etc. As your knowledge strengthens you will move on to object oriented programming, learning about polymorphism and encapsulation and how to apply them to relevant situations. During the final stages of the course, you will learn how Java handles errors and exceptions, how to catch them, how and where they affect your code, and how to resolve them.
On completion of this course, you will have gained a very valuable and much sought after skill set; solving coding and programming problems by implementing the concepts learned on the course, and more importantly, correctly applying them. You will be fully prepared for your Java SE7 Programmer Level 1 Exam too.
Tools Used
Java Development Kit (JDK): JDK is a software development kit used by the Java platform. Released under public license, it's free to use and comes in a variety of implementations; Java SE, Java EE, Java ME. It runs on Solaris, Linux, Mac OS X or Windows.
NetBeans IDE: Netbeans IDE is an open-source integrated development environment. It supports development of all Java application types, running in conjunction with the various implementations of Java Development Kits; Java ME, Java EE, Java SE, and so on.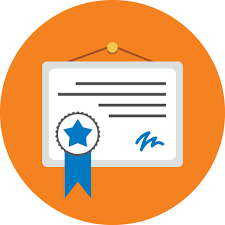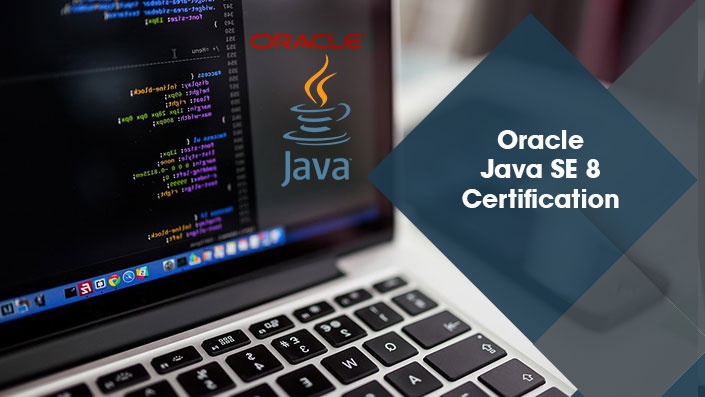 Oracle Java SE 8 Certification
If you are a beginner looking to learn Java or you're an experienced programmer looking for a course in to prepare for ORACLE certification, you're at the right place. In this course you'll learn all the terms that are part of the JAVA Standard edition. Many employers emphasize the importance of ORACLE certification when it comes to job applications, which is proof that you really do possess the knowledge required. In case you 've decided to advance in this career, this course is a great place to begin.
Requirements:
If you want an ORACLE Java Programmer certification, you are in the right place
For this course you need to install JDK and NetBeans, this will be explained in one of the video lessons
It does not matter which operating system you are using (Mac, Windows, Linux), you will definitely be able to follow this course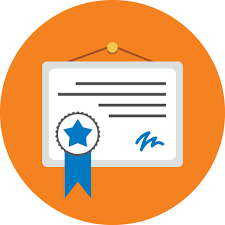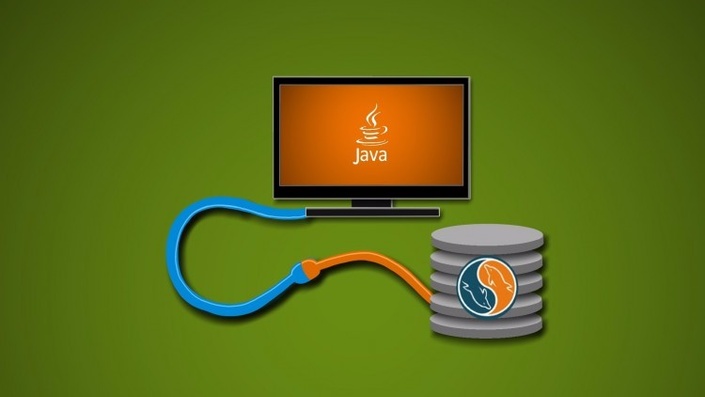 MySql: Become a Certified Database Engineer
MySQL is one of the most famous systems whose primary role is managing databases.The main goal of this course is the acquaintance with the basic concepts of databases.The acquired knowledge will enable you to practically use MySQL servers. Through the lessons, you'll get a general picture regarding SQL language syntaxes as well as the advanced functionalities of servers. This is an open code system which means it's available to everyone that wishes to use it and modify it according to their own specific needs. Apart from the fact this system enables you to manage your daily tasks quickly and efficiently, gaining skills and experience in MySQL will also provide you with a chance at building a successful and lucratively rewarding IT career. This course also prepares you for ORACLE certification, which can only further improve your chance at landing a great job.
What are the requirements?
No prior experience required
Knowing a some programming language would be helpful
What am I going to get from this course?
Apply for jobs as MySQL developers
After this course, students will be ready for ORACLE exam: Oracle Certified Professional, MySQL 5.6 Database Administrator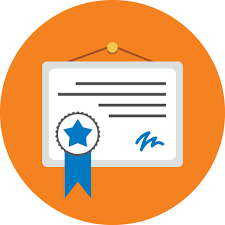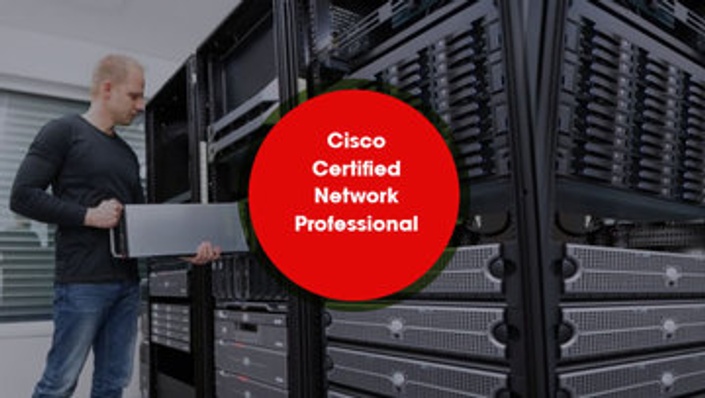 CCNP: Cisco Certified Network Professional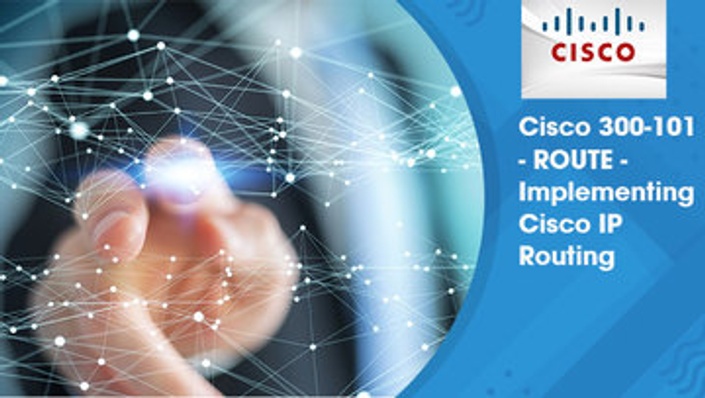 Cisco 300-101 - ROUTE - Implementing Cisco IP Routing
Cisco CCNP ROUTE is an advance level course that covers complex routing configurations for both IPv4 and IPv6. Candidates completing this course will be able to appear for Cisco Certified Network Professional ROUTE exam. This course will help the candidates to gain the knowledge to configure, manage, troubleshoot and optimize a routing domain using OSPF, EIGRP, BGP, PBR, IP SLA and configure redistribution when needed. It also includes the configuration of highly secure routing solutions to support branch offices and remote workers.
Cisco CCNP ROUTE is an important course in the three course series required for the Cisco Certified Network Professional (CCNP) Routing and Switching certification. The ROUTE course builds on the routing skills taught in the ICND1 and ICND2 courses. Students will be able to understand and implement the advanced routing technologies needed to manage an enterprise network of a medium or large size enterprise.
Students should have basic computer literacy along with comprehensive and above-average understanding of routing protocols such as RIP and OSPF. The students should also be well-versed with switching technologies. Ideally, candidates should be able to design, configure and deploy a simple local area network (LAN). It is also recommended that the students should complete Cisco ICND1 and ICND2 courses before opting for this course.
The Cisco CCNP Route course is designed for:

1. Network Engineers working with Cisco Channel Partners
2. Network Operations Center (NOC) Technical Support Personnel
5. IT Professionals that require hand-on configuration knowledge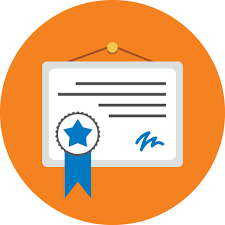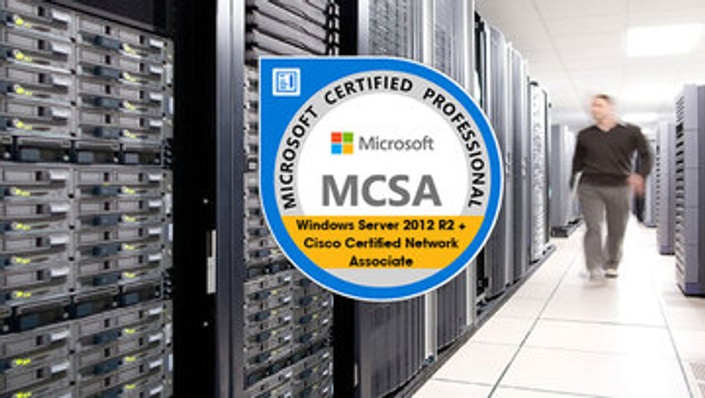 MCSA+CCNA Bundle (Microsoft Certified Solutions Associate Windows Server 2012 R2 + Cisco Certified Network Associate)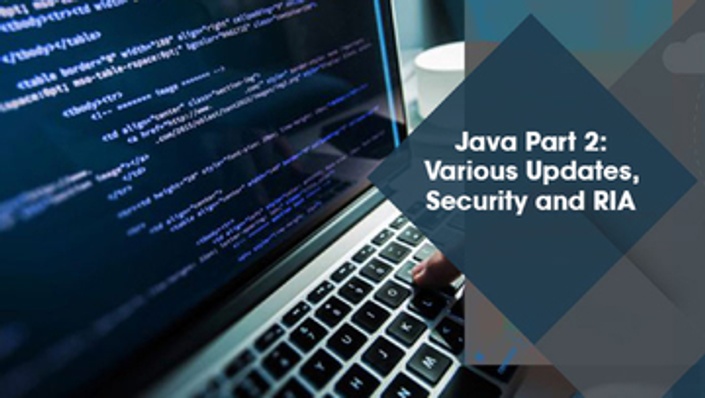 Java Part 2: Various Updates, Security and RIA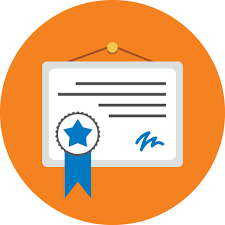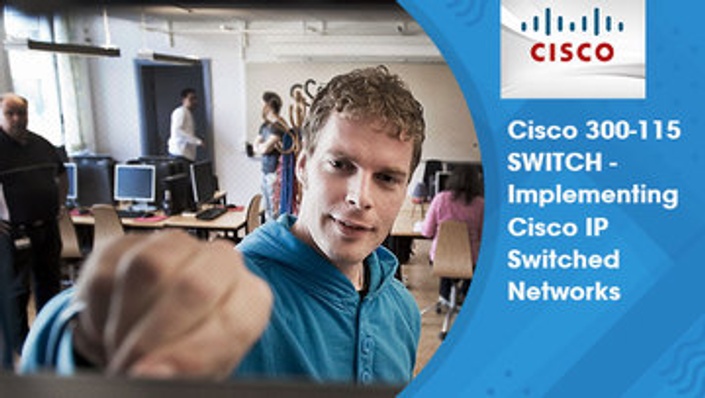 Cisco 300-115 - SWITCH - Implementing Cisco IP Switched Networks
The Cisco CCNP SWITCH – Implementing Cisco IP Switched Networks v2.0 training course develops the required skills and expertise in the candidates that are needed to create an efficient and expandable enterprise network. The primary focus of this training course is on the Layer 2 and multilayer switch functions including VLANs, trunks, inter-VLAN routing, port aggregation, spanning tree, first hop redundancy, as well as network security and high availability features.
This extensive training course on Cisco Switching is part of the series on Cisco CCNP certification exam. The course helps the students to plan, configure, and verify the implementation of complex enterprise switching solutions for campus environments using the Cisco Enterprise Campus Architecture.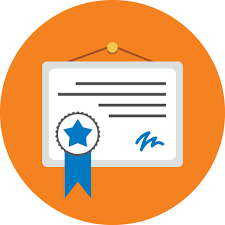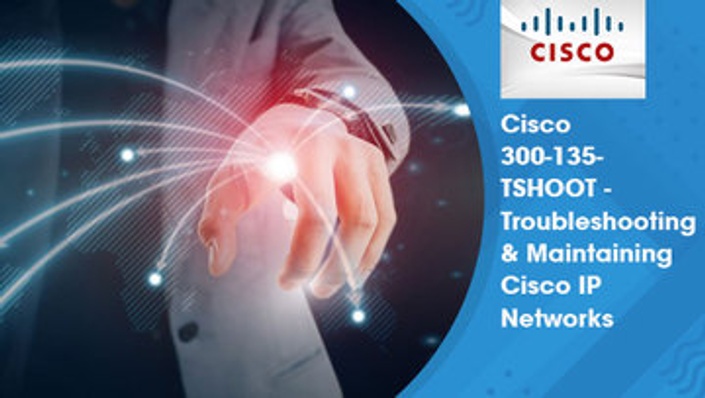 Cisco 300-135 - TSHOOT - Troubleshooting And Maintaining Cisco IP Networks
The CCNP Troubleshooting and Maintaining Cisco IP Networks course provides full coverage of the knowledge and skills required to plan and perform regular maintenance on complex enterprise routed and switched networks and use technology-based practices and a systematic ITIL-compliant approach to perform network troubleshooting.
You'll compare and master today's leading approaches to troubleshooting, including an efficient structured process for maximizing network uptime in the context of your own organization's policies and procedures. Coverage includes gathering information, capturing traffic, using event notifications, working with maintenance and trouble-shooting tools, and more.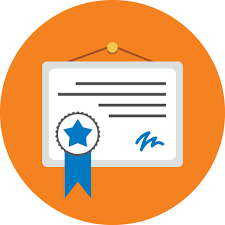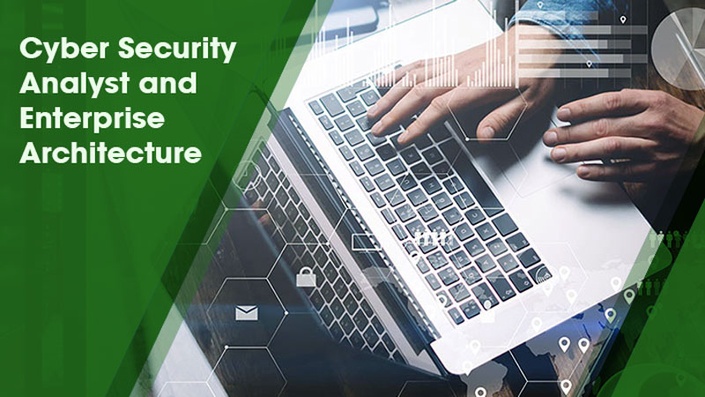 Cyber Security Analyst and Enterprise Architecture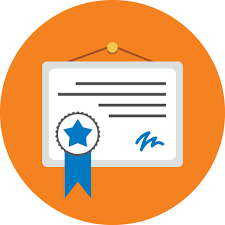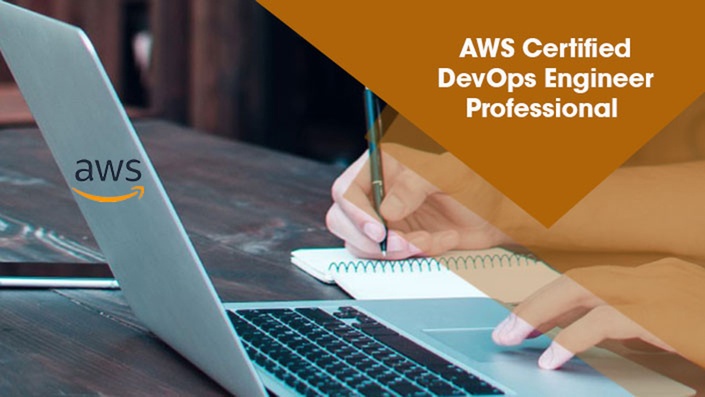 AWS Certified DevOps Engineer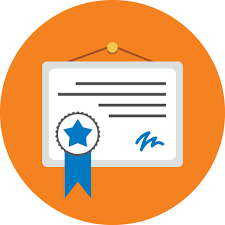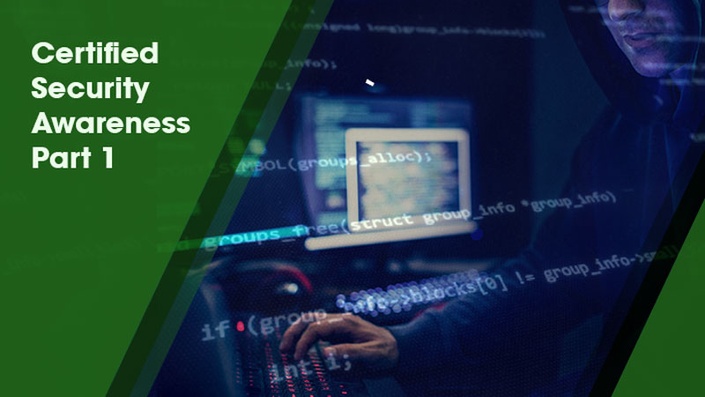 Certified Security Awareness Part 1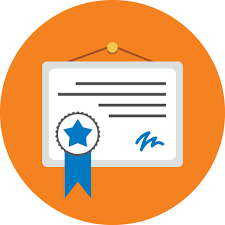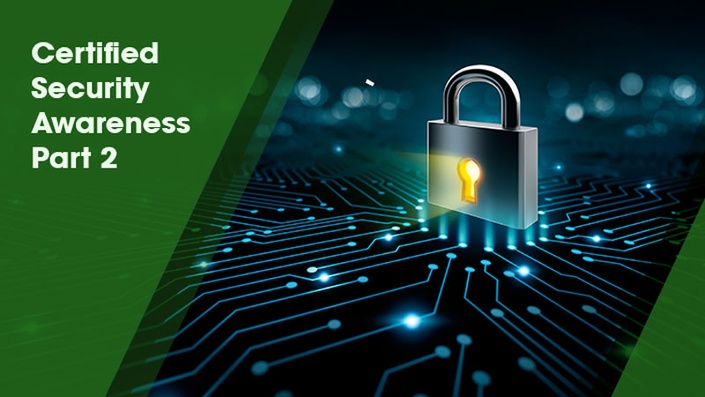 Certified Security Awareness Part 2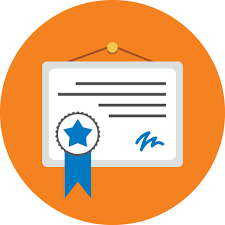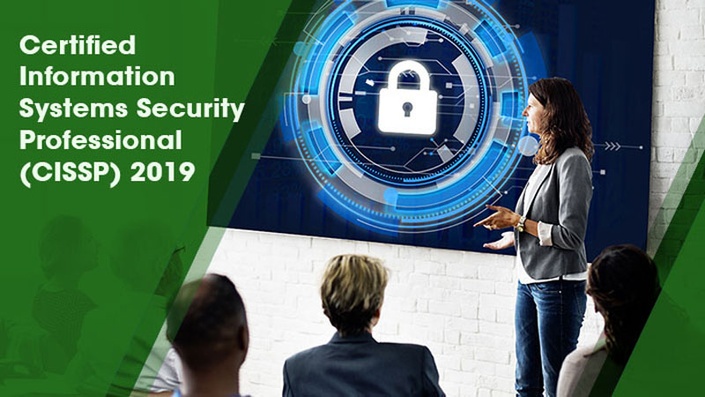 Certified Information Systems Security Professional 2019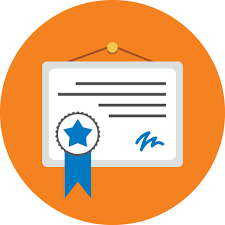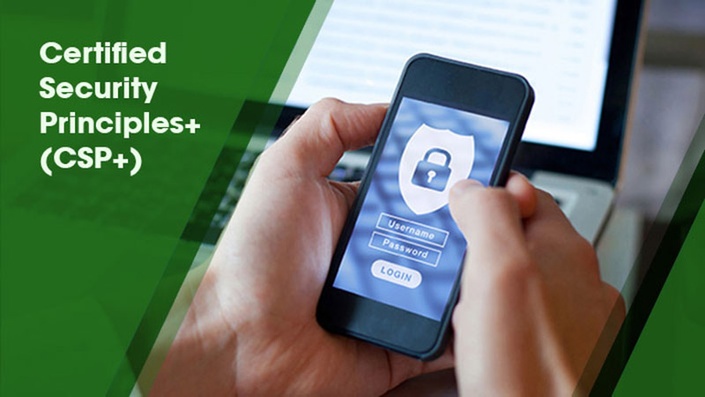 Certified Security Principles+ (CSP+)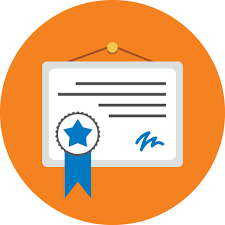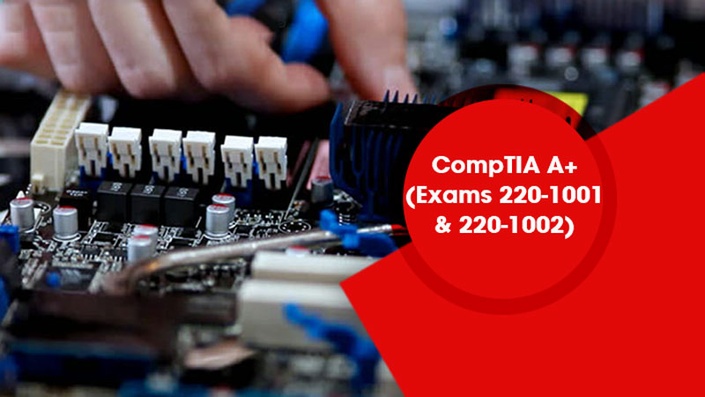 CompTIA A+ (Exams 220-1001 & 220-1002)